Looking for our proposed 2023-24 FMS Budget Breakdown and Expenditures? You can find that information and the budget timeline on our Financial Transparency page. Visit
https://www.farmingtonschools.us/page/finance
for more information.

Join us in welcoming Mr. Milo McMinn, our new Assistant Director of College & Career Readiness! Mr. McMinn grew up in Grants, NM, and graduated from Grants High School. He studied secondary education at New Mexico State University - Las Cruces. Mr. McMinn taught for eight years at the high school level before moving into administration for the past seven and a half years. He holds a master's degree in Curriculum and Instruction from New Mexico State University and a postgraduate certificate in Educational Leadership from Western New Mexico University. Mr. McMinn comes to us from the Aztec Municipal School District (AMSD), where he served as the Director of Career and Technical Education. He is also the founding Principal of Bond Wilson Technical Center (BWTC) which is a New Mexico Public Education Department-designated early college high school academy. More to come from Mr. McMinn and FMS College & Career Readiness.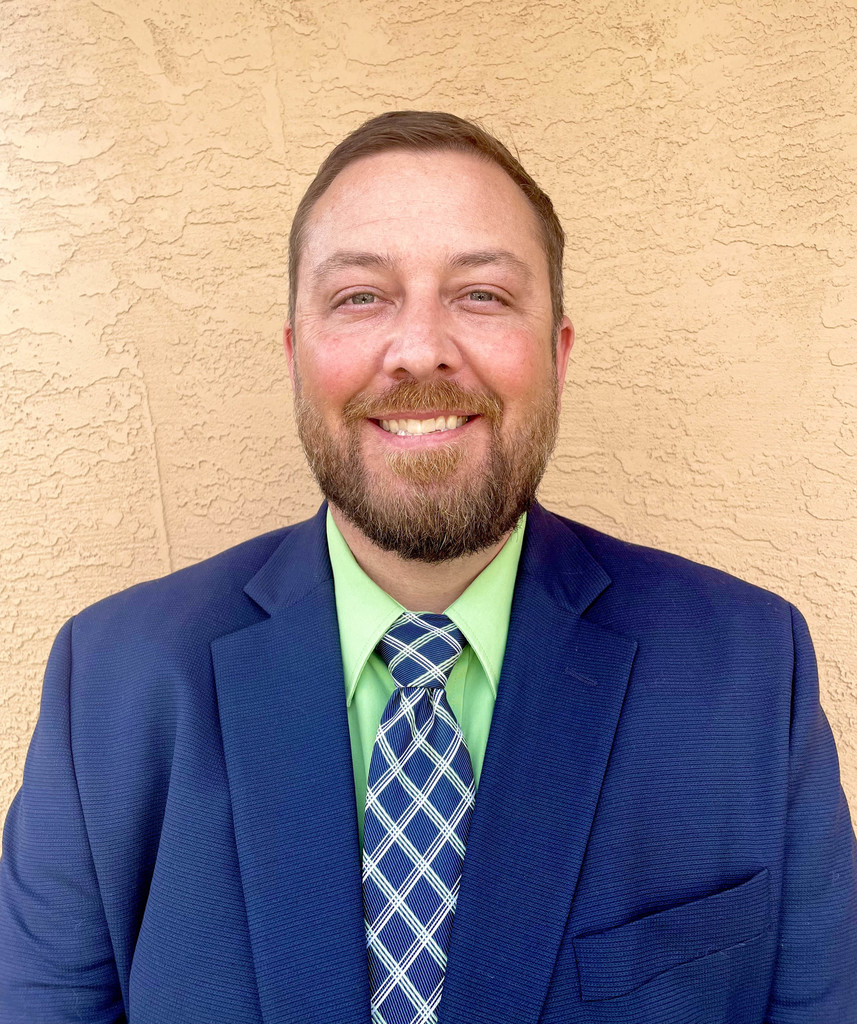 We celebrate National School Social Work week from March 5-11, 2023. Thank you for supporting our students, families, and school communities! #RisingToExcellenceInEveryPursuit #WeAreFMS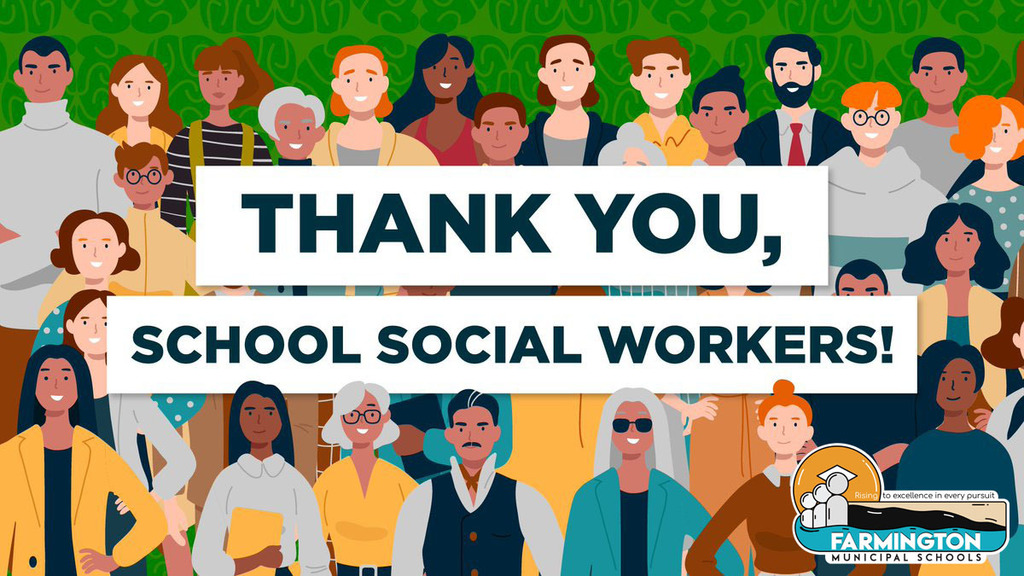 FMS, our featured "Fresh Picks" in March is Brussel Sprouts! We will feature them on our menu during the month. Take a look at what we are serving students this month. Find our menus at
https://www.farmingtonschools.us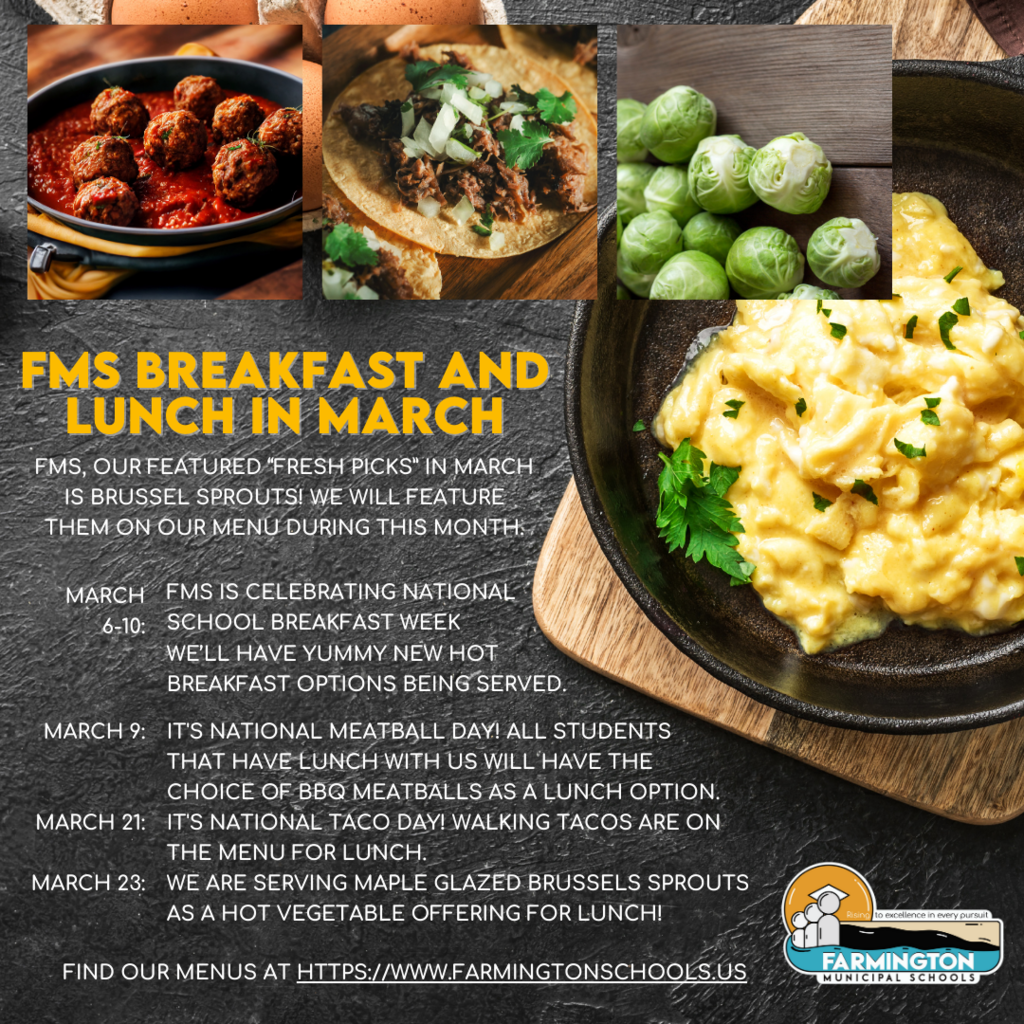 FMS, we celebrate National School Breakfast Week from March 6 – 10. Our Student Nutrition Department will have yummy new hot breakfast options for students all week. Don't worry if your student's school is not offering a hot breakfast item, they are still getting a delicious and nutritious grab-and-go breakfast to enjoy in their classroom! Looking for our menus? Find them at
https://www.farmingtonschools.us
.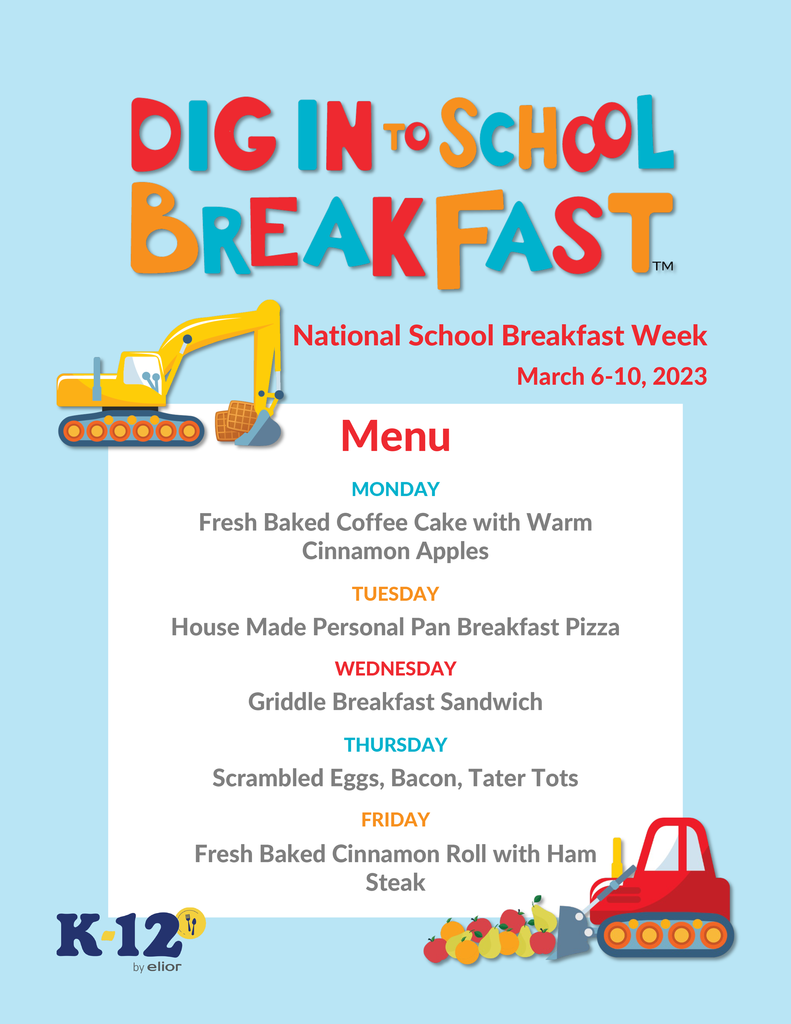 FMS, due to bad weather conditions, THERE IS A 2-HOUR DELAY TODAY, March 2, 2023. Thank you. Stay safe.  Familias de Farmington, debido al mal clima de hoy, tendremos un RETRASO DE DOS HORAS en todas las clases. Tengan cuidado. Gracias. Tł'óó'óh óhoot'éhígíí biniinaa, naaki ahéé'ílkidgo íinda, ólta hahodoolzhizh. Ahéhee'. Ádaa áhólyą́.

FMS families of students in middle and high school, you are invited to a couple of presentations for the Social Studies Secondary Materials. The presentations will give you an opportunity to see the resources and your feedback will help us determine what we will adopt next year. Join us on 👉 February 16, from 4:30 - 5:30 PM, on 👉 February 22, from 1:30 to 3:30, and again from 4:30 to 5:30, and on 👉 March 6, from 4:30 - 5:30 PM. The presentations from McGraw Hill (02/16), Cengage (02/22), and Savva (03/06) will take place at the FMS Board Room (3401 E. 30th Street). See you there!


The FMS 2023 College Fair is coming! Save the date for Tuesday, March 7, from 5:30 to 7:00 p.m. at Farmington High School. For more information, you can contact Patricia Fine at
pfine@fms.k12.nm.us
. See you there!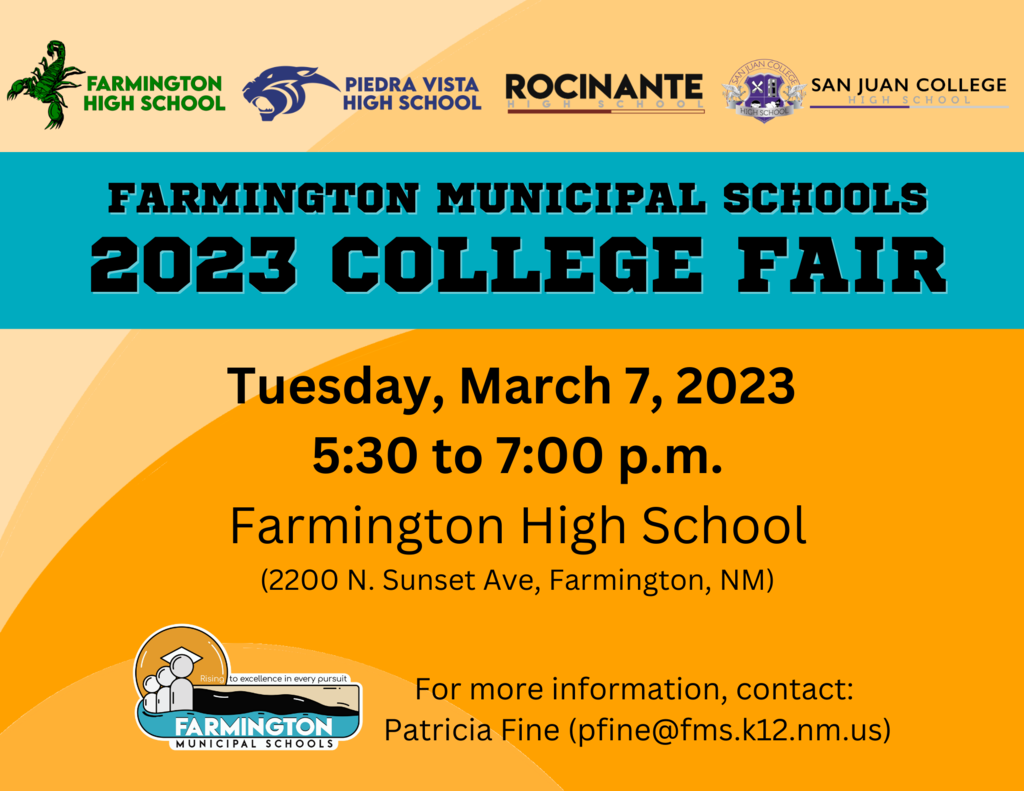 FMS would like to help families with meals during Thanksgiving Break. To pick up a 7-day meal box you MUST REGISTER your students at
https://farmingtonschools.info/7-day-meal-boxes
. 👉 Registration closes on November 16 @ 5:00 p.m. 👉 Meal boxes will be available for pickup on Friday, November 18, from 3:00 to 5:30 p.m., at Central Kitchen (305 N. Court Ave. Farmington 87401). Please follow the instructions in the email you will be sent before pickup.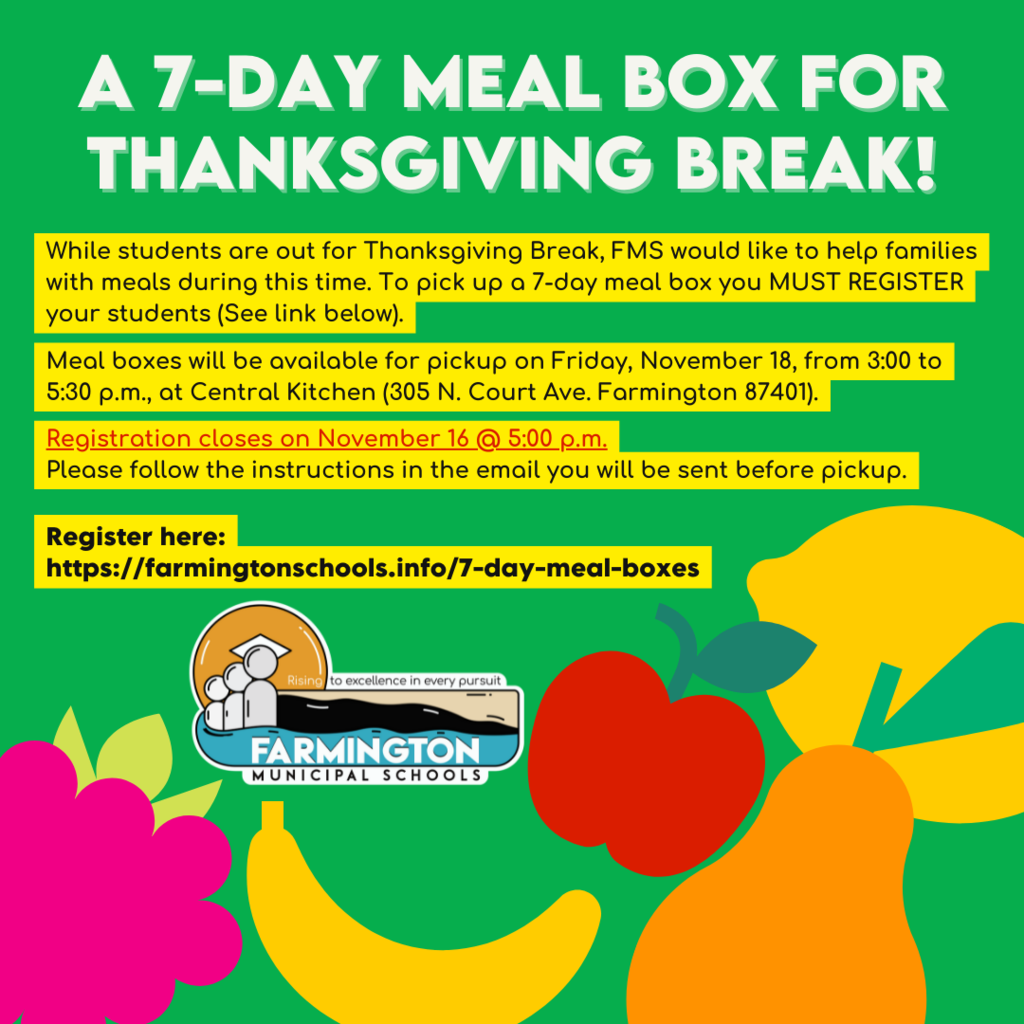 From our Student Nutrition Department – FMS, we are celebrating Native American Month in November and we'll have many delicious options for students during breakfast and lunch, including Blue Corn Mush during the week of November 14. Food will include Pinto beans (November 1), sweet potatoes (November 11 and 18), Navajo tacos (November 16), and Three Sister veggie soup (November 18). Our November "Fresh Pick" is pears, which will be a feature on our menu all month long. One more thing, on November 17, every campus across the district will be serving a Thanksgiving Feast, including a tasty, mini pumpkin pie!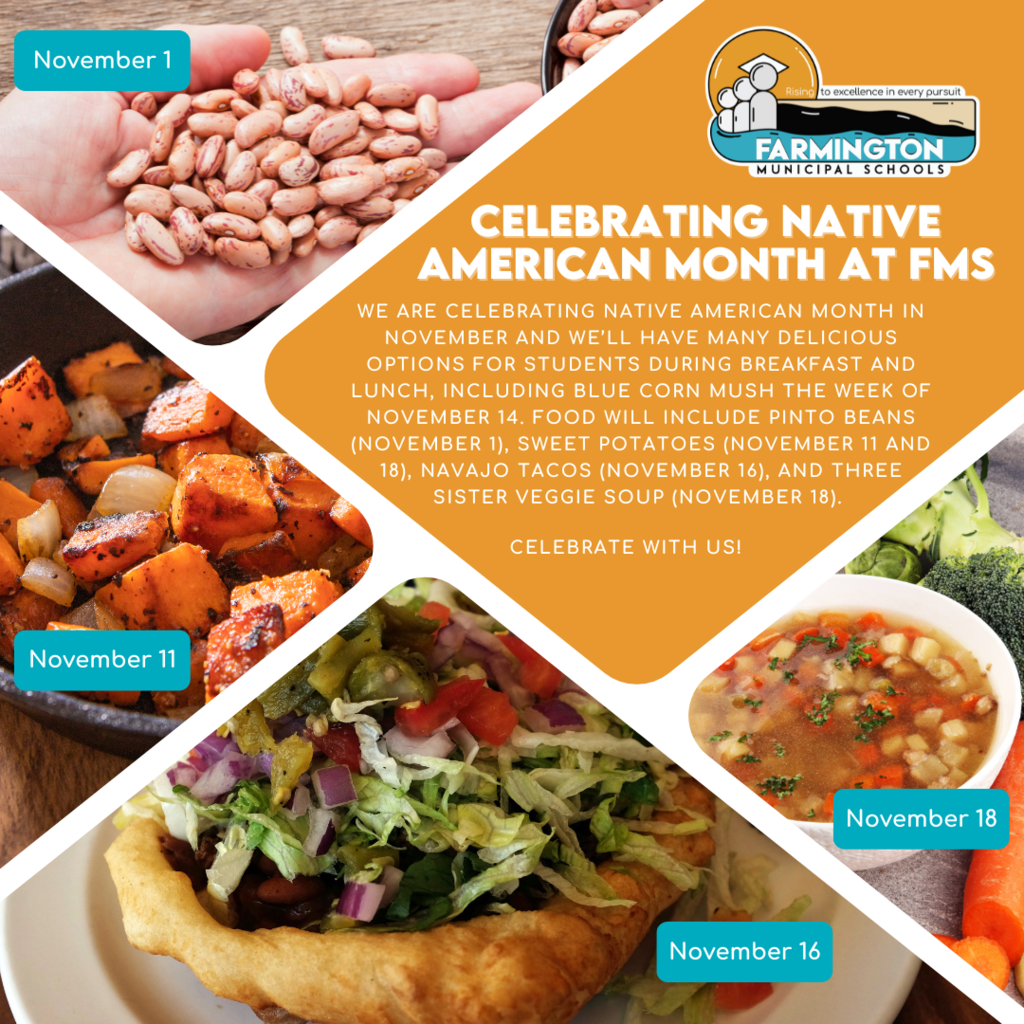 FMS, let's continue to highlight and celebrate the diverse and rich culture of Native American people.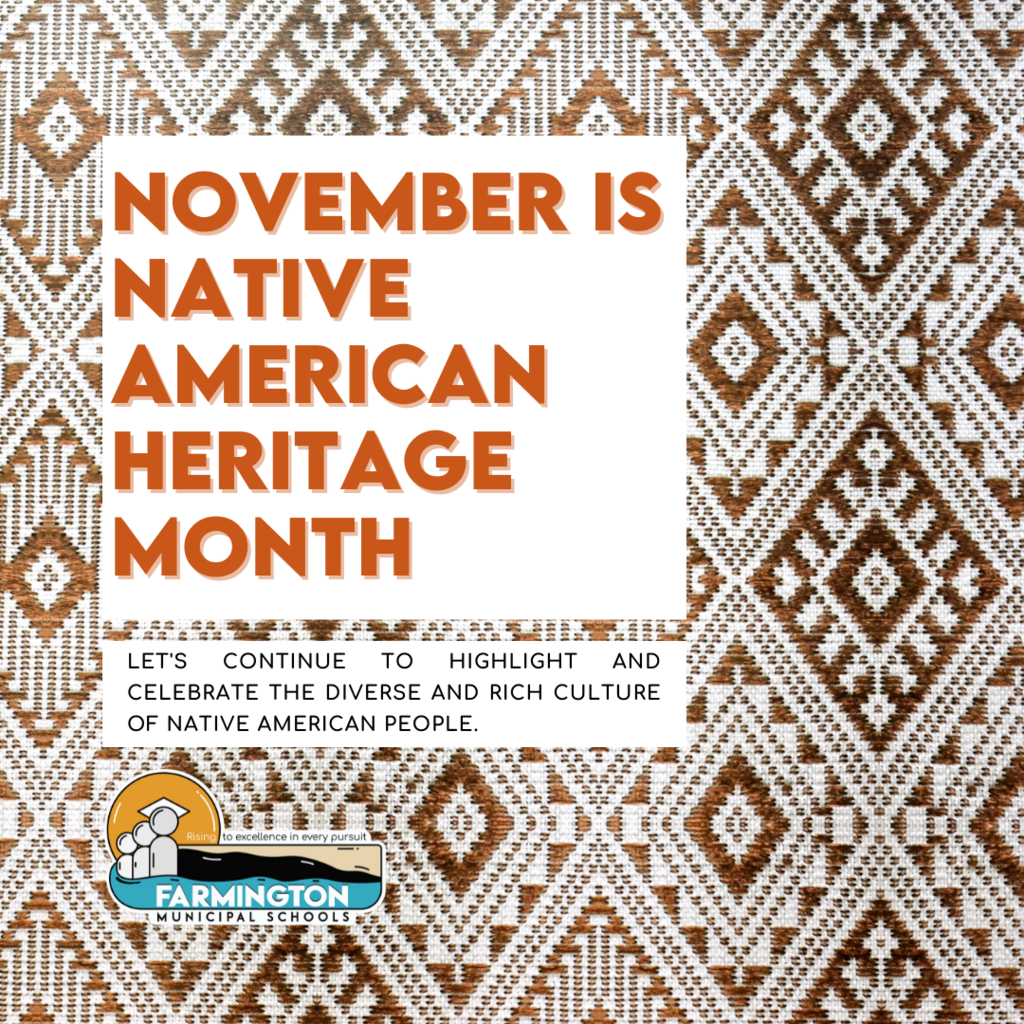 Farmington Municipal Schools has partnered with Parchment to provide alumni transcripts and/or process all graduation verification requests. Currently enrolled students, will need to contact their school counselor to request a transcript. For more information, please visit:
https://district.fms.k12.nm.us/page/transcripts

We are celebrating National School Lunch Week from October 10-14, 2022. This week, our preschools will serve fresh cantaloupes, peaches, pears and strawberries for students during lunch. Our elementaries will serve vegetarian chef salad, delicious roasted creole potatoes, corn on the cob, and tuna salad sandwiches while the middle schools will serve chicken noodle soup, mixed vegetables, and tasty Mexican street corn. Our high schools, for their part, will serve beef stew, cilantro lime brown rice, tomato soup, and fresh broccoli. And those are only a few of the wonderful choices our students will enjoy this week, FMS. This "Peace, Love & School Lunch" is a celebration with more vegetables with every lunch, fresh fruit daily, and entrées that include whole grains & lean protein. National School Lunch Week promotes the importance of a healthy school lunch in a child's life and the impact it has inside and outside of the classroom. Want to see all of this month's items? Visit
https://fms.nutrislice.com/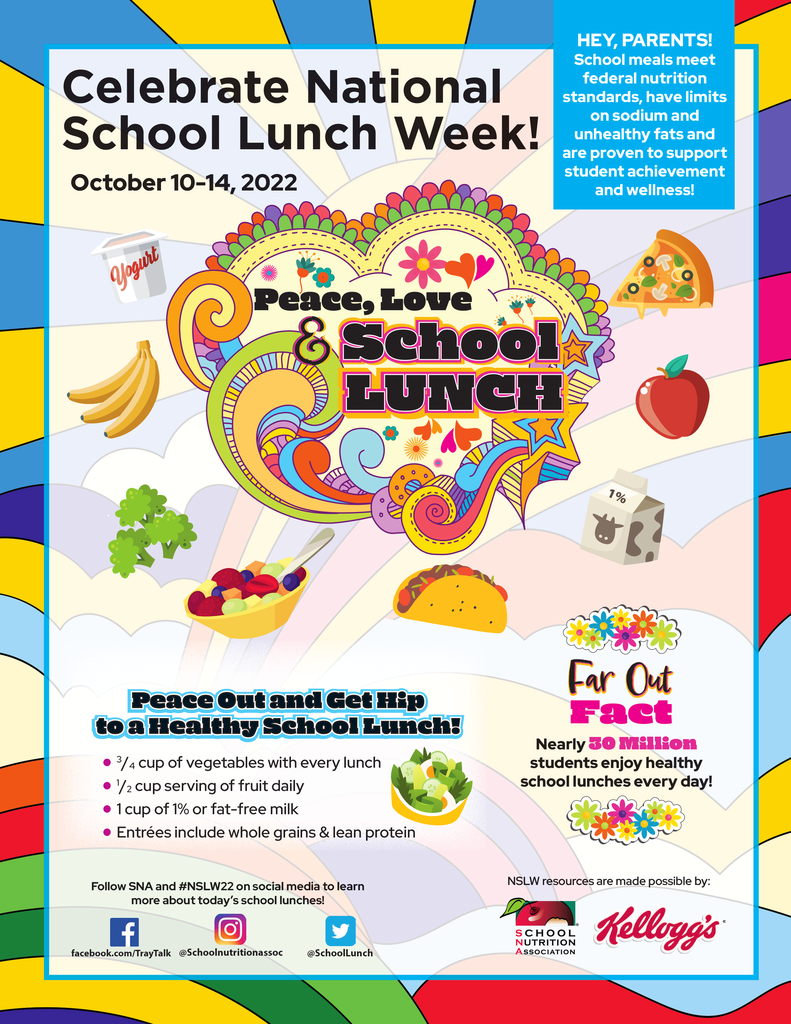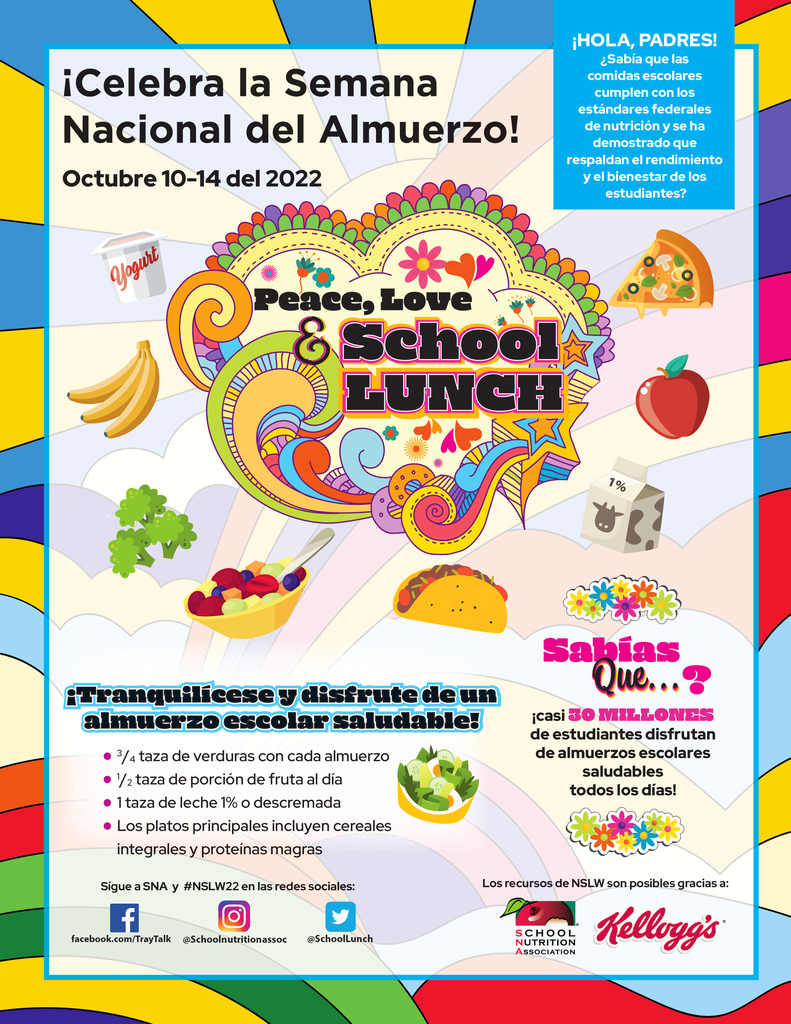 FMS In The News: Farmington high school gets its own food truck. By Scarlett Lisjak, KOB. It's an exciting week for one of the smallest schools in the Farmington Municipal School District. Rocinante High School didn't have a kitchen and would have to bring in lunches from a different school each day. However, that all changed Tuesday when they unveiled a new lunchtime addition. Read more:
https://www.kob.com/new-mexico/farmington-high-school-gets-its-own-food-truck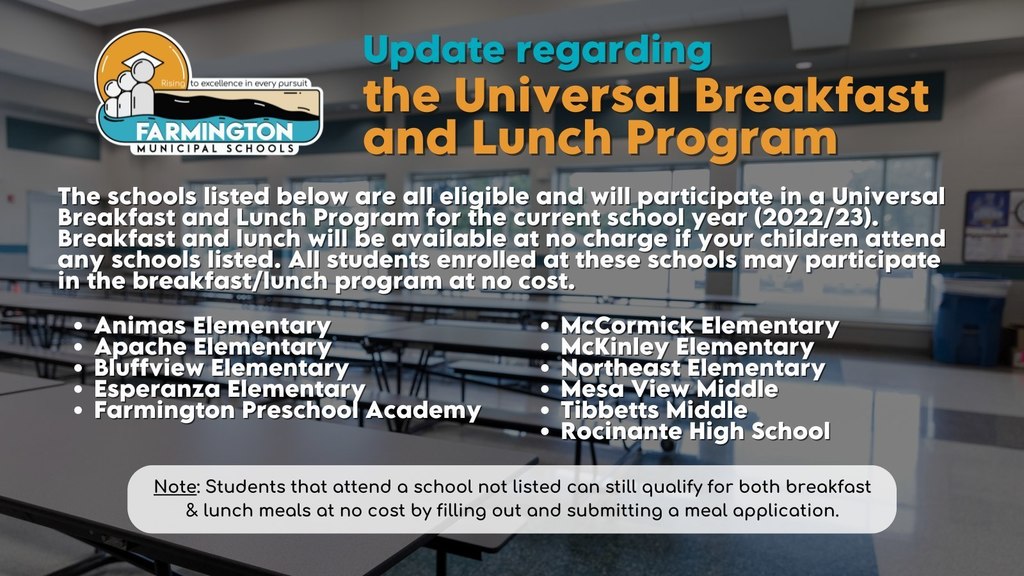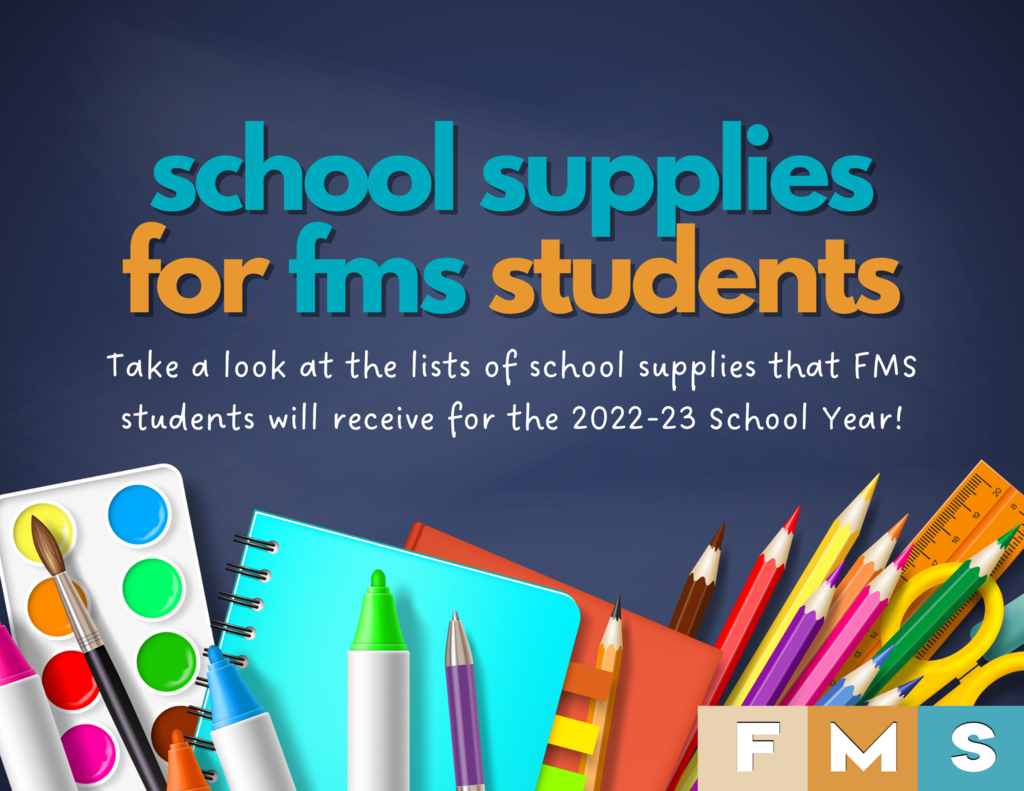 Farmington Municipal Schools is now enrolling NEW students for the upcoming school year, including Pre-K. FMS is a great place to learn! Enroll online today at
https://district.fms.k12.nm.us/page/registration
. Registration for returning students will take place during the first week of August. Classes start on August 12. See you soon!