January 31 is "Inspire Your Heart With Art Day," FMS! Inspire Your Heart With Art Day celebrates all forms of art and the effect it has on your life. Celebrate with us by taking this week to be intentional about exploring the many genres of art and reflecting on how the arts inspire, encourage, and touch your life. #InspireYourHeartWithArtDay #WeAreFMS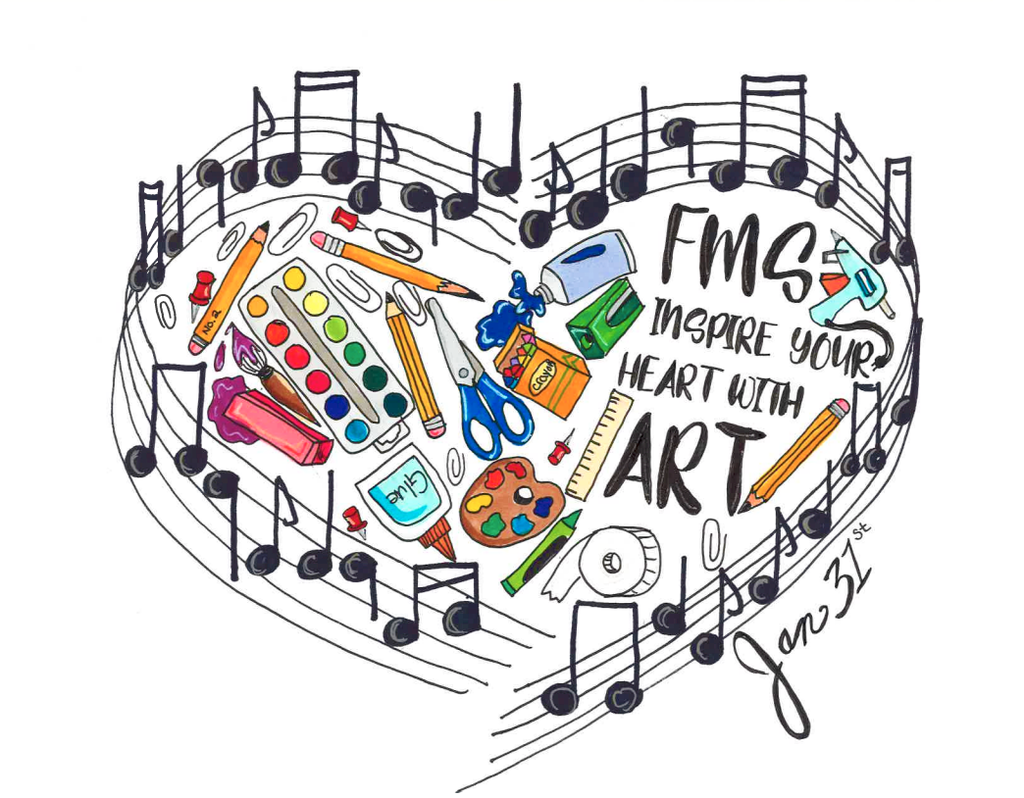 From Isaac Gamboa, Director of Athletics & Activities – FMS families and fans, we just received word that from January 19 to February 2 (tentative), Albuquerque Public Schools will not allow any fans inside their facilities for any sporting events. Fans will be allowed on January 18, with the exception of Eldorado High School. We will share video links to their games when they are available. Please plan accordingly. Thank you.

Free COVID testing takes place Monday through Friday at the Old Tibbetts Library from 8:00 AM to 6:00 PM. Results the same day!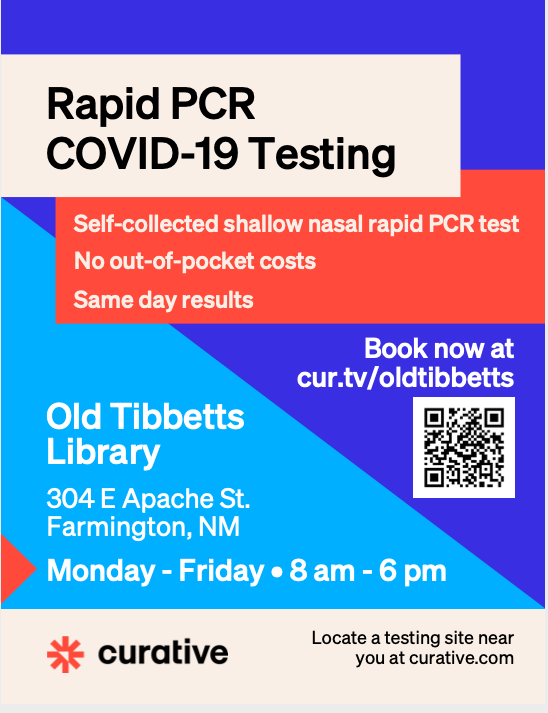 Farmington Municipal Schools Superintendent Dr. Eugene Schmidt announced his plans to retire in a video message to staff, following a career in education of more than forty years. Read more:
https://district.fms.k12.nm.us/article/621260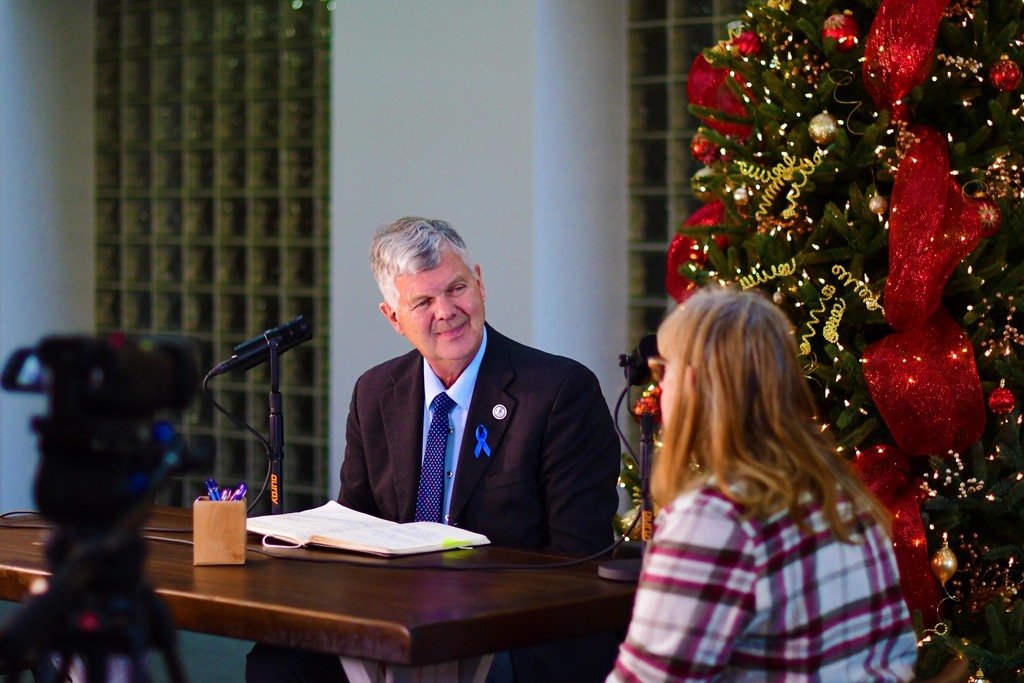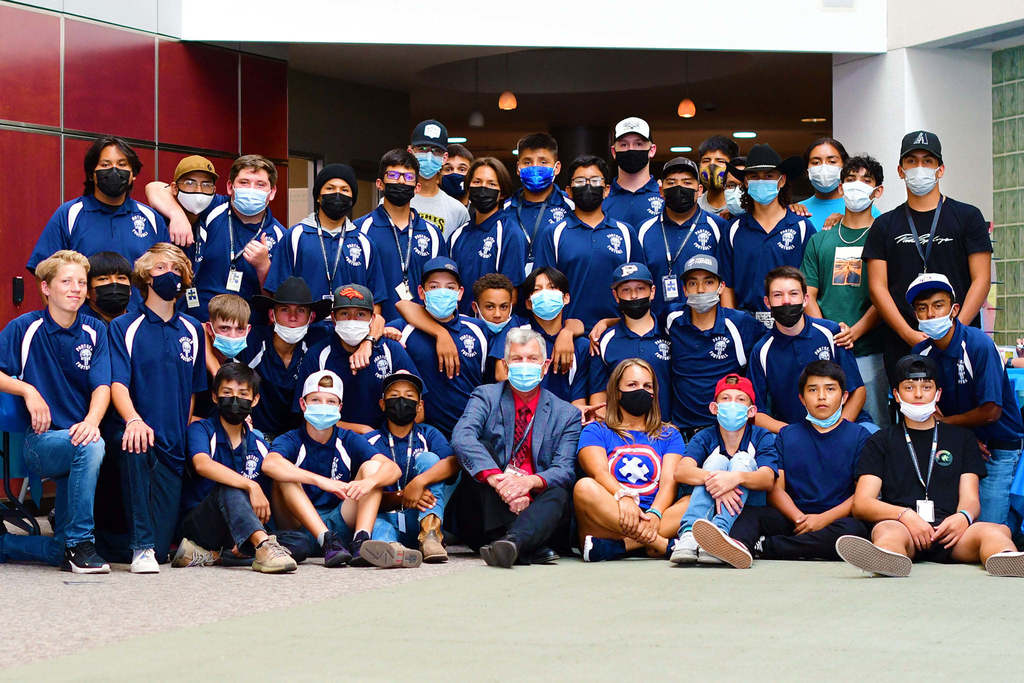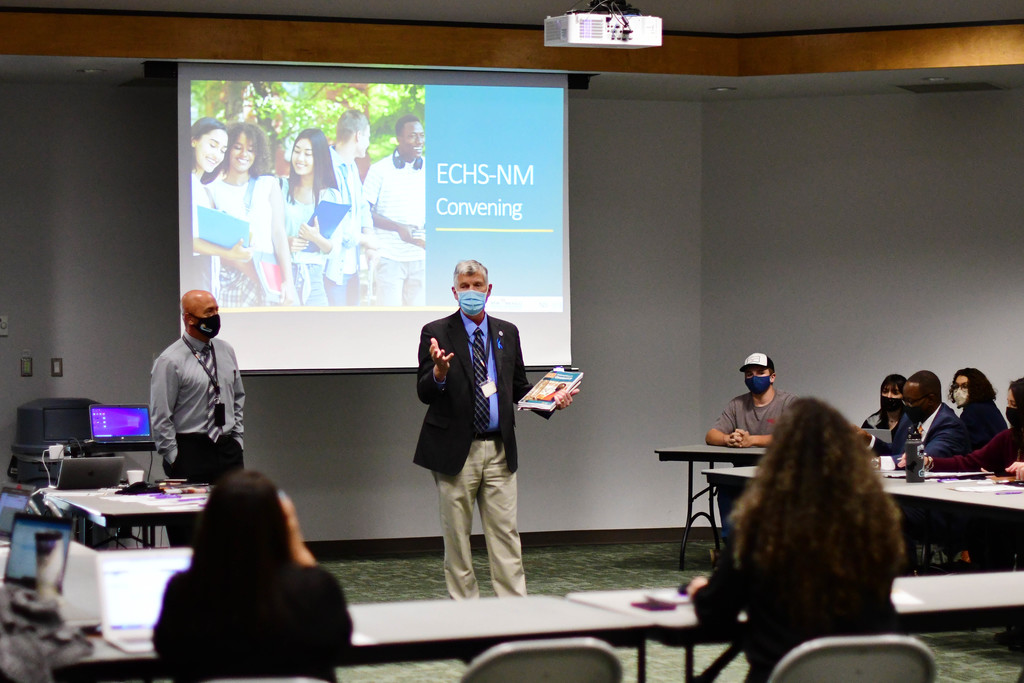 Quick programming note: Dr. Eugene Schmidt will be on KSJE 90.9 FM with Scott Michlin on Thursday, December 23, at 8:00 a.m. The Superintendent will be joined by Amber Valencia, Farmington Preschool Academy East Teacher and PED State Ambassador. They will discuss teaching and what's ahead for FMS in 2022, among other important topics. Tune in!

Rocinante Door Decorating Contest Runs from from December 9th-14th! Decorate your classroom's door and will a pizza party! Door judging will happen on 12/14 Canned Food Day is 12/9 Movie Character Day is 12/10 Christmas Hat Day is 12/13 Ugly Sweater Day is 12/14 Happy Holidays!